One of the most exciting things about the Sundance Film Festival is having a front-row seat for the bright future of independent filmmaking. While we can learn a lot about the filmmakers from the 2023 Sundance Film Festival through the art that these storytellers share with us, there's always more we can learn about them as people. This year, we decided to get to the bottom of those artistic wells with our Backstory questionnaire!
Lithuanian writer-director Marija Kavtaradze can't pick a favorite part of making her sophomore feature, Slow. "Every part of the process was really special to me — writing, rehearsing, pre-production, production, editing. I love how different all these processes are, how more and more people join and add their own artistic ideas and their talents to the film," she says. 
"Rehearsing was incredibly fun and inspiring — it made me understand the screenplay better and go deeper," she continues. "Production was intense, but at the same time very cozy, and I felt calm with my crew. The biggest gift in working together is mutual trust, and I definitely felt that. … Also, editing was a very smooth and fun process, where my editor, Silvija Vilkaitė, and I rewrote a lot of the film while editing. For me, editing is the best process for learning and really understanding filmmaking. So I am happy I had a great teacher and companion."
Trust and understanding are vital for Kavtaradze's characters as well as her crew. In Slow, contemporary dancer Elena (Greta Grinevičiūtė) and sign language interpreter Dovydas (Kęstutis Cicėnas) form an instant connection upon meeting. As their chemistry grows, Dovydas discloses that he's asexual, and together the two must learn to navigate a type of relationship rarely depicted on screen.
Below, discover Kavtaradze's filmmaking origins, her affinity for love stories, and the importance of telling stories that haven't been told before.
What was the biggest inspiration behind this film?
Hard to say one, because it was like a puzzle — reading, scrolling, watching films, talking to people. I had topics that interested me, characters that I liked, but didn't know that they were from the same story. At some point, it all just came together. My biggest desire was to tell a love story.
Films are lasting artistic legacies; what do you want yours to say?
Every story is worth telling. All feelings are valid. It doesn't matter how it ends, we must never stop creating and looking for connections.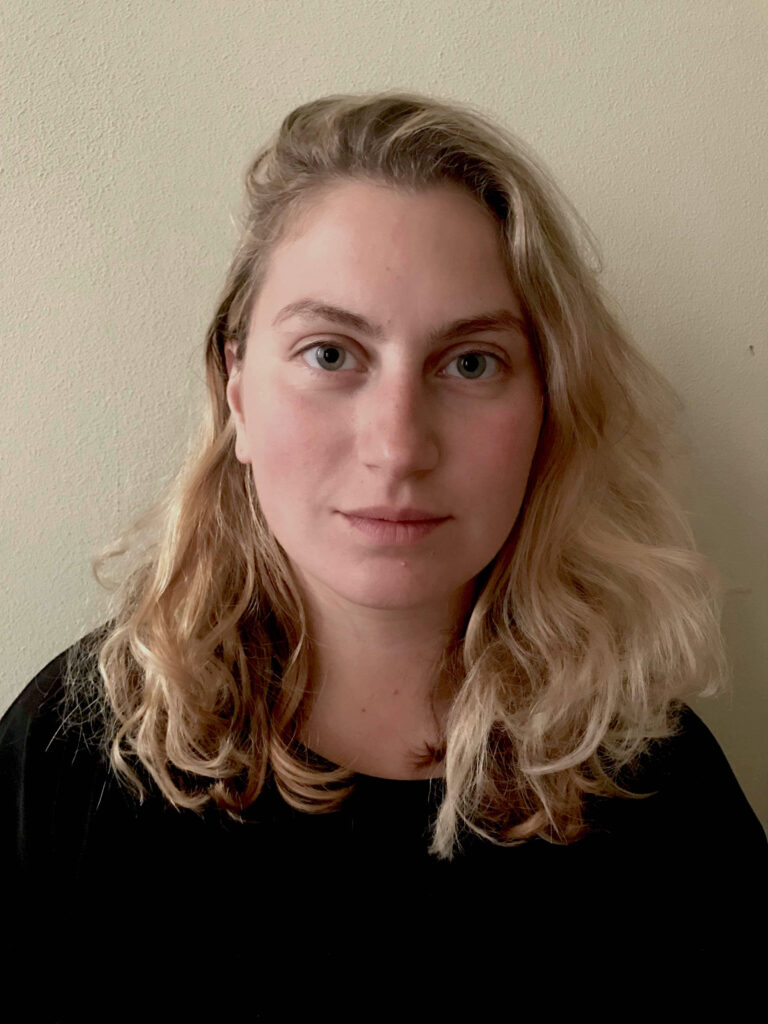 Describe who you want this film to reach.
Anyone who needs a bit of hope that it's possible to find a connection.
Why does this story need to be told now?
I think love stories, at their core, are stories of hope. And we do need hope.
How do you want people to feel after they see your film?
A little bit in love, a little bit sad, but hopeful.
Tell us an anecdote about casting or working with your actors.
I cast the main actors three years before we went into production, so we have too many jokes and stories. Rehearsing was such a fun process, and sometimes we would laugh so hard that we couldn't really work properly.
The first time Kęstutis came to casting (with Greta, who had already been cast), he felt really bad; it was after a leg surgery and he could hardly walk. Right after our first casting session, I knew it would be so fun to work with both of them together. After some time, Kęstutis told me that he was 100% sure that the casting went terribly and he would never get the part. Well, he was wrong.
What was a big challenge you faced while making this film?
Writing this story, getting into the heads of characters, letting them lead me instead of telling them what to do. Researching and understanding the topics I'm tackling.
Tell us why and how you got into filmmaking. Why do you do it?
I have liked watching films since I was a kid. It was a family tradition to go to a video store and rent films, talk about them. Also, I liked writing and making up stories. I think these two things connected make it hard not to become a filmmaker.
I do it because it's my way of speaking. I see a point in it, I like it, I care about people I work with and enjoy creating together.
Why is filmmaking important to you? Why is it important to the world?
I see the meaning in telling stories that haven't been told, getting close to the characters who want to be heard and seen. Writing and creating is the best way to train empathy. I believe the same can be said about watching and reading stories.
If you weren't a filmmaker, what would you be doing?
Writing, teaching, selling flowers, or something else
What is something that all filmmakers should keep in mind in order to become better cinematic storytellers?
I can only share what I tell myself. I keep this in mind: Just keep your mind and eyes open. Find what is beautiful. Look for your own rhythm, aesthetics, let yourself be you. Also, don't attach too much to who you think you are.
What three things do you always have in your refrigerator?
Eggs, lemons, some kind of cheese
What's the last book you read?
Open Water by Caleb Azumah Nelson
One thing people don't know about me is ______.
When I was 12, I had a dream to become a rapper.
Early bird or night owl?
Early bird
What's your favorite film that has come from the Sundance Institute or Festival?
There are too many! I will write a few — My Happy Family by Nana Ekvtimishvili and Simon Gross, Get Out by Jordan Peele, The Souvenir by Joanna Hogg, Celeste and Jesse Forever by Lee Toland Krieger.