The Sundance Institute Documentary Film Program (DFP) supports nonfiction filmmakers worldwide in the production of cinematic documentaries on contemporary themes. Established in 2002 with founding support from Open Society Foundations, the program is a vibrant global resource for independent nonfiction storytelling. 
Year-round support of filmmakers — including granting, labs, and strategic advice from development to distribution — amounts to a commitment to documentary filmmaking as an increasingly important global art form and a critical cultural practice in the 21st century.
Documentaries from around the globe that bear witness to issues of human rights, social justice, civil liberties, and freedom of expression bring forth truth in ways which can have a profound effect on societies and lives. Bringing these truths forward is critical, now more than ever."
marking the 20th anniversary of Documentary Fund in 2022
Documentary Film Program Calendar
Documentary Fund: The Sundance Institute Documentary Fund supports the work of nonfiction filmmakers from around the globe. In a changing media landscape, the fund has been a stable, progressive force in supporting work that has expressed the world in creative, complex, beautiful, and provocative ways, and has created real cultural and social impact around some of the most pressing issues of our time. We are proud to sit at the center of this burgeoning creative field with the Documentary Fund, which offers (non-recoupable) support for nonfiction projects that continue to elevate and advance cultural dialogue and break new ground in creativity and innovation. In its ongoing search for artists and projects to support, the Documentary Fund is seeking filmmakers with a distinct voice and vision, and a meaningful connection to the work they create. We are especially keen to raise the voices of underserved or underrepresented communities from around the world in the service of building a more fair, free, and open society.
Labs: The Documentary Film Program (DFP) believes nonfiction filmmaking is a collaborative art form. We provide artist-centered, process-driven support in the form of creative labs that support directors, producers, and editors. DFP currently hosts the Documentary Edit and Story Lab and the Documentary Film Producers Lab annually in the summer at the Sundance Resort in Utah. These Labs are unique residential workshops that provide catalytic support for feature nonfiction projects in production and post-production. Following the lab, projects receive ongoing customized creative and strategic support throughout the life of a project.
Sundance Resort | Sundance, UT
Lab: Sundance Resort | Intensive: Online
Lab: July 24-27, 2023 | Intensive: Late October 2023
Special Opportunity Funds
In collaboration with our partners, the Documentary Fund offers additional support for projects that address pressing socio-cultural issues. Projects selected for these opportunities will be fielded through our general Documentary Fund application. Those interested in applying for a special opportunity fund should submit an application through the Programs portal.
When a project receives a grant from the DFP, the team is offered a host of support opportunities to nurture the project's development as well as the artist's career. They are also part of the growing global Sundance Alumni community. Grantees are eligible for Sundance Institute cross-programmatic initiatives such as the Women@Sundance and Catalyst Forum (both are invitation only). Grantees can also access services provided by Sundance Institute Alumni Programs
The Sundance Documentary Film Program believes that artful storytelling can transform conversations and cultures. Through our non-recoupable grants and artist support opportunities, we seek to engage with fresh voices and veterans in the field who are pursuing financially viable nonfiction projects with clear and forward-going storytelling, strong artistic vision, and the potential to reach an audience. Our staff can be found attending forums and festivals around the globe in the hopes of connecting with filmmakers and artists, and we are always available via email at dfp@sundance.org.
2020 Documentary Fund Grant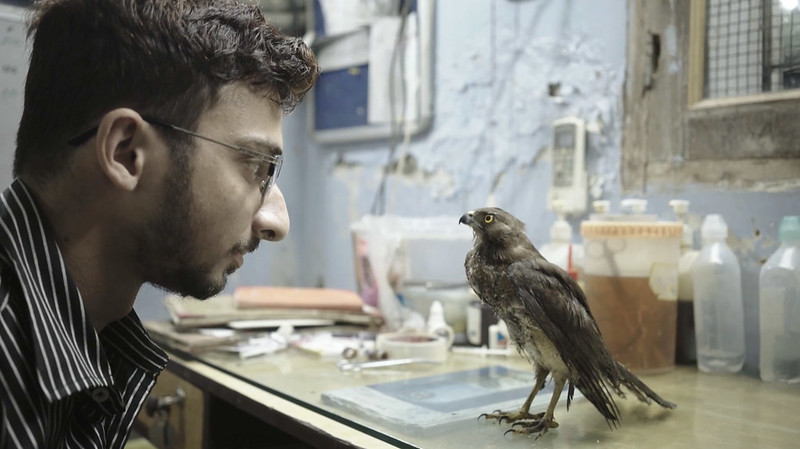 2019 Sundance Documentary Fund
2022 Sundance Film Festival – Grand Jury Prize in World Cinema Documentary Competition
2021 Sandbox Fund
2022 Sundance Film Festival – Jonathan Oppenheim Editing Award: U.S. Documentary
Lakota Nation vs. the United States
2022 Sundance Documentary Fund
Support for the Documentary Film Program
The Sundance Institute Documentary Film Program is made possible by founding support from The Open Society Foundations. Generous additional support is provided by Ford Foundation; John D. and Catherine T. MacArthur Foundation; National Endowment for the Humanities; Luminate; Sandbox Films; The Kendeda Fund; The Asian American Fund (TAAF);  The Charles Engelhard Foundation; Gucci; CNN Films; Genuine Article Pictures; Violet Spitzer-Lucas and the Spitzer Family Foundation; National Endowment for the Arts; Nion McEvoy & Leslie Berriman; Code Blue Foundation; Adobe; and two anonymous donors. 
A look inside our Documentary Film Program Labs and Intensives